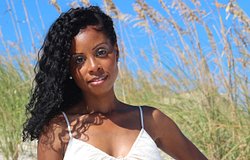 Vision Builder - $75 (One time purchase)
Every dream has to start somewhere. This detailed coaching session is designed to help you build a solid foundation, establish your resources, and measure your commitment.
Daily Accountability - $75 per month
You know what you need to do but you are having trouble doing what needs to be done. If this sounds like you then a dose of accountability may be the remedy. Daily check-ins will keep you on track and on task to achieve your goals one day at a time.
Single Coaching Session - $99
60 Minute Coaching Session
Monthly Packages in the following:
Goalsetting & Deadlines

Executing Tasks

Accountability

Communication

Public Speaking

Image Development

Confidence Building

Interviewing

Problem Solving

Stress Management

Life Transitions

Career Transitions

Life Planning

Career Planning
Pinnacle matches you to the best program to help you reach your goals. This includes doing an assessment of your needs.